Taisei Junior High School
Message from the Principal
Inheriting a proud tradition, we aim for further growth.
Aiming for Seimei Washin, Aichi Shinwa Gakuen ( Taisei Junior Senior High school ) boasts more than 90 years of tradition and achievements, the spirit of the schools foundation is to teach the students respect and gratitude through the use of religion, and strive to give students a fulfilling education.
The facilities and buildings at this school being extremely modern and functional create a rich educational environment, superior to that of other schools. Moreover, with our teachers' rich experience, superior leadership skills and enthusiasm towards education, our vow is to have a great effect on the students who study here.
With this kind of structured education system, we create an environment where students' habits and attitudes are full of motivation due to the careful personal lifestyle guidance we offer, and each student's wish to go to their desired University can be realized. This is a foundation that is unique to private schools.
To the students who are going to graduate from elementary schools, at Taisei Junior High school we strongly hope you further challenge yourself, strengthen your educational foundation and use your youthful energy to burn brightly and realize your dreams of entering your desired University.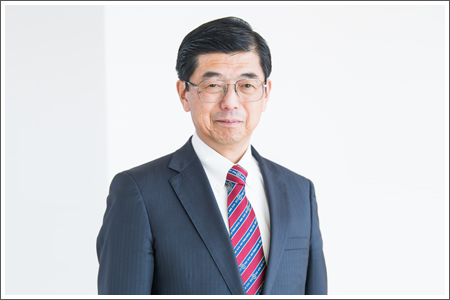 About Taisei
School Size
Number of students 582
Number of classes 22
Overseas Training
English Language Program in New Zealand
English Language Program in The Philippines
English Exchange Program with Australia
English Language Program in U.S.A.
School Trip to Australia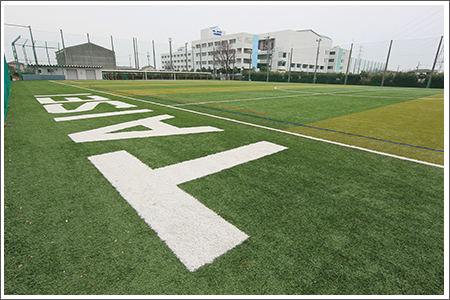 History
School precepts:
Gratitude towards all life
Leading a life of independence
Simplicity and fortitude
1988 Taisei High School Established
1992 Taisei Junior High School Established
1992 New Multipurpose Field Built
1995 New School Building Constructed
1999 Dormitory Constructed
2001 Ratonadia Course Becomes Coeducational
2003 Taisei Junior High School Becomes Coeducational
2006 Aichi Shinwa Gakuen Educational Corporation Established
2008 General Course Becomes Coeducational.
2012 General Course Renamed Proudea Course
2014 English Study Abroad Course Established
< T E L > 0586-81-1118
< Address > 1878-2 Daifukuden, Oyama, Chiaki-Cho, Ichinomiya-Shi, Aichi-Ken, Japan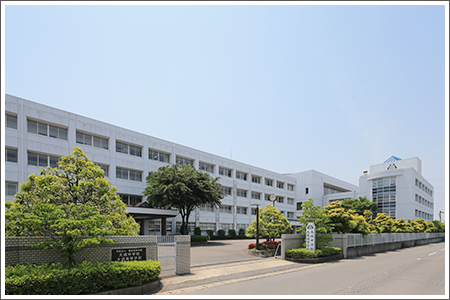 Studea Course
Studea Course
Traditional Teaching Method 1
Competency Test
Japanese, English and Math review tests are taken each Monday. These tests focus on the unit learnt in the week prior, and have an established passing grade. Students who cannot pass this test undertake supplementary lessons, and are able to overcome units they struggle with.
Traditional Teaching Method 2
Split Ability Class
Classes are split according to student's ability from the third year of junior high school. This way the students are able to advance at a rate appropriate for their level.
Traditional Teaching Method 3
Seminar for strengthening weak subjects
In the week before exams, the school holds a seminar after school which can be taken as a measure to help students with upcoming exams.
Traditional Teaching Method 4
Study Camp
A 3 night, 4 day camp is held during summer vacation. This camp is not just about study, it's also a great chance to learn about social norms in a group environment. Because of this, students grow a lot mentally during this trip.
Traditional Teaching Method 5
Special Supplementary Class
This is a supplementary class for students who have a high ability and want to polish this even more. This class is targeted towards 4th to 6th year junior high school students. They can challenge themselves with high level problems, and look to succeeding in entering an elite university.
International Education
International Education
Our school provides students with opportunities to meet people from abroad and to study overseas. Some of these opportunities include:
A three-day trip to Australia.
A four-week English language program in New Zealand.
One to two week English language programs in The Philippines, USA, etc.
A two-week English Exchange Student Program with Australia
One-year study abroad programs to a number of countries.
We also host exchange students each year. Previous students have come from a number of countries including Brazil, Chile, Finland, Guatemala, Korea, Malaysia, Mexico, New Zealand, USA, Taiwan, Mongolia, Denmark, Norway and France.
Global Future Course
The following international exchange program is available for students to undertake.
If they choose the bunkei course, they are able to graduate in 3 years.
Students who choose the Rikei course are admitted into another course after returning and will take an extra year to graduate.
Canada Exchange Program
Period:Junior High School 4th grade August ~ Junior High School 5th Grade July
The students live with a host family, and attend a secondary school in Canada.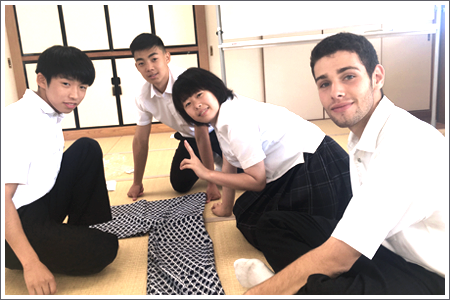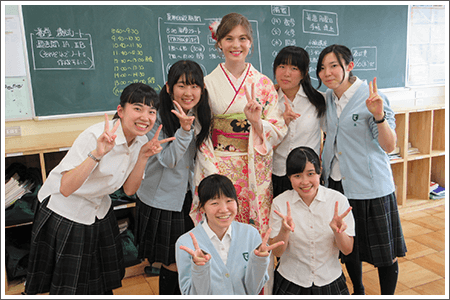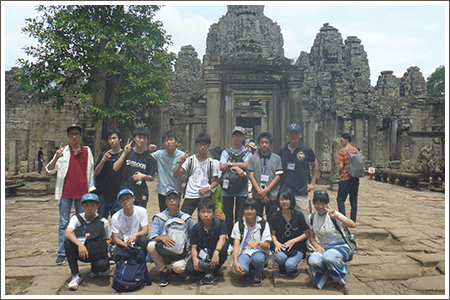 School Events
School Events
Studea Festa PE
October
A festival where 6 groups, consisting of students from all grades, compete against each other. The Junior High School 5th grade students, act as leaders of their team. This is an event where the students compete against each other regardless of grade.
Studea Festa Culture
October
The first day includes choir, violin, and recorder performances by the students. (The students practice the violin and recorders during music class). On the second day, each class performs a play they wrote together as a class. Everything from the background music, clothes and stage setting are prepared by the students. They can understand the importance of co-operation and teamwork in order to achieve their goals. This event helps develop their sense of duty and leadership.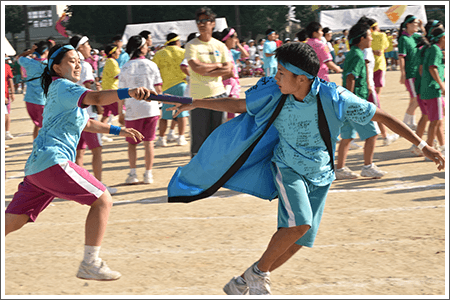 Agricultural Experience
June,October
Activities such as rice planting and rice harvesting are undertaken as part of the agricultural experience. The students can get a taste of production labor, and get an understanding of the importance of food.
Kyoto Honzan Temple Visit
November
The students go on an excursion to Kyoto's Shinshu Otani Ha Honzan Temple in autumn. They visit the temple in the morning, and are able to enjoy the sights of Kyoto in their respective grades in the afternoon.