Inheriting a proud tradition,
We aim for further growth.
In 2016 Taisei Junior High School celebrated the 25th anniversary of its creation.
Our world has become more global, and at the same time we share many international challenges. In order to
build an advanced society in such a world, each individual must be a strong leader that can face intractable
problems and challenges using their education,
a flexible mind, and sophisticated communication skills.
At Taisei we seek to educate young adults
that always give 100%,
that strive for knowledge and intelligence, and
that communicate and cooperate well with their peers.
Our Education
Education at Taisei is built on a six-year curriculum that combines Junior and Senior High School.
English Language Teaching
English is a core part of our curriculum. It is taught not just as a subject, but as a useful tool for students to use as they enter the adult world. In-house speeches, essays, and presentation contests all contribute to developing students' ability to use English as a means of communication.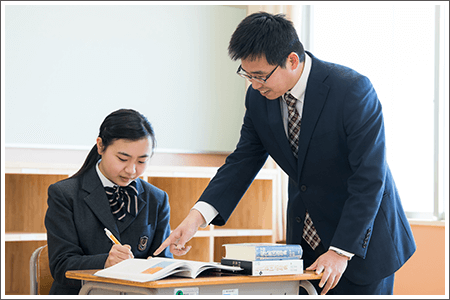 International Education
Our school provides students with opportunities to meet people from abroad and to study oversees.
Some of these opportunities include:
A one week trip to Hawaii.
A four-week English language program in New Zealand.
One to two week English language programs to The Philippines, USA, etc.
Two week English Exchange Student Program with Australia
One-year study abroad programs to a number of countries.
We also host exchange students each year. Previous students have come from a number of countries including Brazil, Chile, Finland, Guatemala, Korea, Malaysia, Mexico, New Zealand, USA, and Taiwan.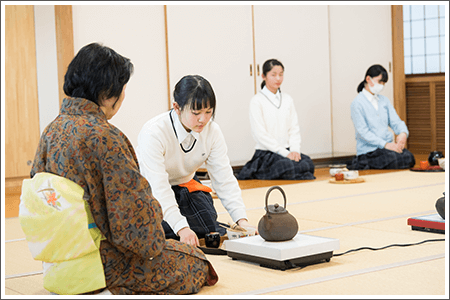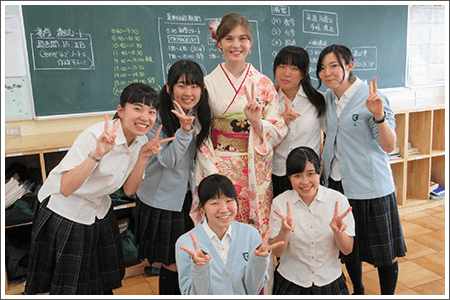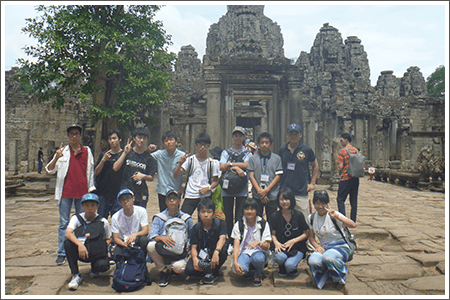 School Size
Number of students582
Number of classes 20
Overseas Training
English Language Program in New Zealand
English Language Program in The Philippines
English Exchange Program with Australia
English Language Program in U.S.A.
School Trip to Hawaii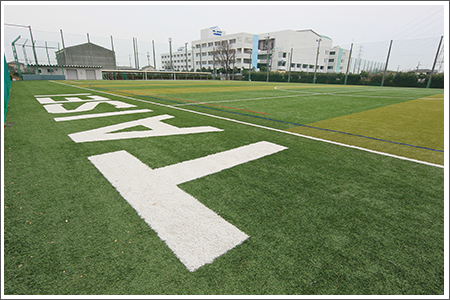 International Education
School precepts:
Gratitude towards all life
Leading a life of independence
Simplicity and fortitude
1988 Taisei High School Established
1992 Taisei Junior High School Established
1992 New Multipurpose Field Built
1995 New School Building Constructed
1999 Dormitory Constructed
2001 Ratonadia Course Becomes Coeducational
2003 Taisei Junior High School Becomes Coeducational
2006 Aichi Shinwa Gakuen Educational Corporation Established
2008 General Course Becomes Coeducational.
2012 General Course Renamed Proudia Course
2014 English Study Abroad Course Established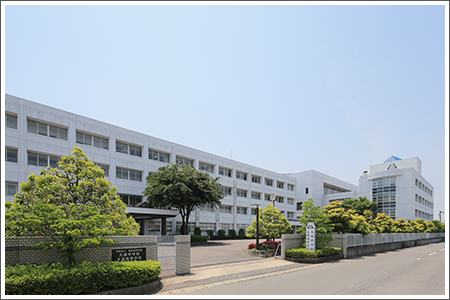 < T E L > 0586-81-1118
< Address > 1878-2 Daifukuden, Oyama, Chiaki-Cho, Ichinomiya-Shi, Aichi-Ken, Japan
Taisei is located in Ichinomiya City a city famous for its strong textile industry. Our school can be reached by public transportation from both Nagoya City and Gifu City in less than thirty minutes.